Farroad ontwikkelt hoogwaardige, ultra-high-performance passagiersbanden die zijn ontworpen om te presteren onder alle weersomstandigheden en u veilig naar uw bestemming te brengen. Een perfecte balans tussen stijl en functie, Farroad 's banden van personenauto's zijn voorzien van unieke, innovatieve profiel ontwerpen die verschillende prestaties voordelen van een superieure natte en droge grip om de efficiëntie en een rustige, comfortabele rit van brandstof te voorzien. Nitto banden zijn verkrijgbaar in 15- tot 20-inch velg diameters en zijn specifiek bondgenoot ontworpen om uw trots en vreugde past, of een lange hot hatch, sportcoupé, high-performance sedan, of iets daar tussenin. Elke band is vervaardigd met behulp Farroad's state-of-the-art technologie produceren uitstekende uniforme banden die beter in evenwicht te rijcomfort zijn. Met een groot bereik voor OE-vervangingen op sedans en luiken, plus plus-fitingen voor aftermarket-wielen, biedt de Nitto NT860 prestaties en uitstekende kwaliteit voor een grote verscheidenheid aan personenauto's.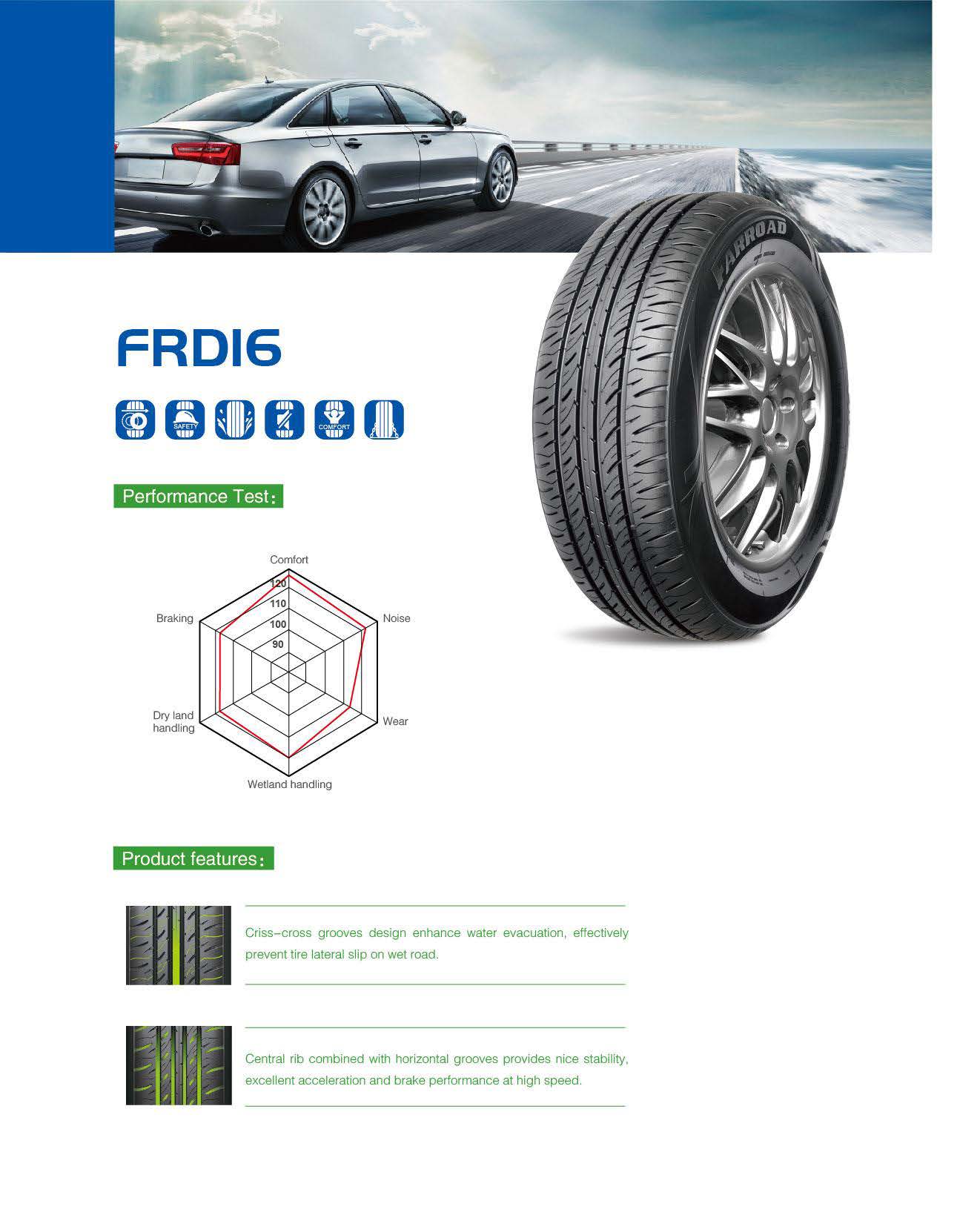 Producteigenschappen :
1. Kriskrasgroevenontwerp
Het ontwerp met kruisende groeven verbetert de waterafvoer en voorkomt op die manier dat de band zijdelings wegglijdt op een natte weg.
2. Centraal breed ribontwerp
Centrale rib gecombineerd met horizontale groeven zorgt voor een goede stabiliteit, uitstekende acceleratie en remprestaties bij hoge snelheden.
Product Categorie : HP Banden